 ~100 professionals across Hong Kong and Mainland China from finance, technology and consumer retail, committed to delivering a new investment paradigm
Market infrastructure, fintech and platform development
Portfolio management, private equity and structured products
Business development, capital raising and fund marketing
Brick-and-mortar chain expansions and openings
Business analytics in consumer, retail and services industries
About Micro Connect
Micro Connect is a new market infrastructure and financial technology platform connecting global capital with China's grassroots economy, making capital more accessible and affordable to micro and small businesses.

We have created Daily Revenue Contracts (DRCs) as a new asset class for direct, granular and diversified exposure to a large number of quality micro and small businesses. We have pioneered the Automated Repayment Mechanism (ARM), a secure, digital way to collect investment returns with real-time transparency. We also partner with leading chains / franchises and SaaS companies (Connect Partners) to identify the best targets at scale and facilitate more efficient information discovery. With a vast amount of daily revenue data accumulated over time, Micro Connect develops AI analytics capabilities to continually discover investment insights and optimize capital allocation decisions.

Through developing a fund investment platform, tailored structuring solutions, and an exchange platform for direct trading access, Micro Connect offers efficiency and liquidity in small business investing for all types of global professional investors and offers a new alternative to impact investing.

Micro Connect will also introduce a data analytics platform to connect chains with stores / franchisees and advise on their expansion strategies, and an information platform to offer index, rating, and portfolio construction services to impact investors. Together, the four platforms will form a new market and fundamentally change the way financial services are delivered.
1m
Enabling 1 million small businesses to achieve an annual profit of RMB 1 million
10m
Supporting 10 million workers in achieving an annual income of RMB 100,000
100m
Helping 100 million people achieve their "Common Prosperity" aspirations
Learn more about the Micro Connect model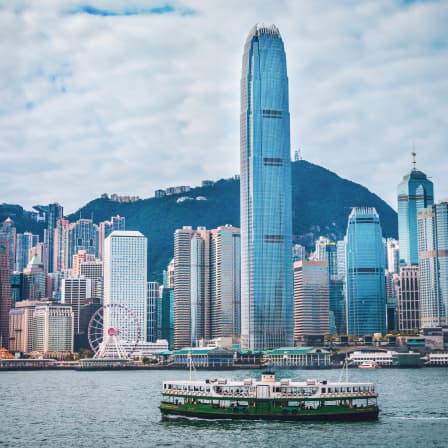 Join the Journey

MICRO CONNECT (H.K) INVESTMENTS LIMITED
Suites 2105-2108,
Two Exchange Square
8 Connaught Place, Central Hong Kong