HONG KONG, December 13, 2022. Micro Connect is pleased to sign a strategic partnership agreement with Bank of China Macau Branch (BOCM) on December 12, 2022. The partnership will combine the strengths of BOCM's traditional commercial banking offerings and Micro Connect's innovative financing model to provide a new financial ecosystem that will support the growth of micro and small businesses in China.
BOCM will leverage its network across Macau and Mainland China and full suite of banking services to better support Micro Connect's mission to connect global capital with micro and small businesses in China.
Charles Li, Founder and Chairman of Micro Connect, said, "We are excited to have formed this partnership with BOCM. BOCM's cross-border financing capability and the broader Bank of China network nationwide will surely help us better serve the millions of micro and small businesses in China. We look forward to the many collaborative initiatives with BOCM covering our various business lines across Hong Kong, Macau and Mainland China."
Cai Chunyan, Deputy General Manager, Bank of China Macau Branch, said, "Bank of China has always been committed to supporting the development of micro and small businesses in China, and is a firm believer and contributor to the nation's financial inclusion strategy. The micro and small business investment model of Micro Connect aligns with Bank of China's efforts to serve the real economy and support financial technology innovation, and there are many opportunities for collaboration. We are pleased with the partnership between Micro Connect and Bank of China Macau Branch, and look forward to providing financial services for micro and small businesses in Macau, the Shenzhen Cooperation Zone and Mainland China."
With the creation of Daily Revenue Contracts (DRCs) as a new asset class for direct and diversified exposure to the China's real economy, Micro Connect has collaborated with more than 170 brands and chains to invest in nearly 1,800 stores in retail, food & beverage, services, and culture & sports across more than 140 cities in 31 Chinese provinces / municipalities as of November 30, 2022. Micro Connect plans to expand its investment footprint to cover 15,000 stores by the end of 2023.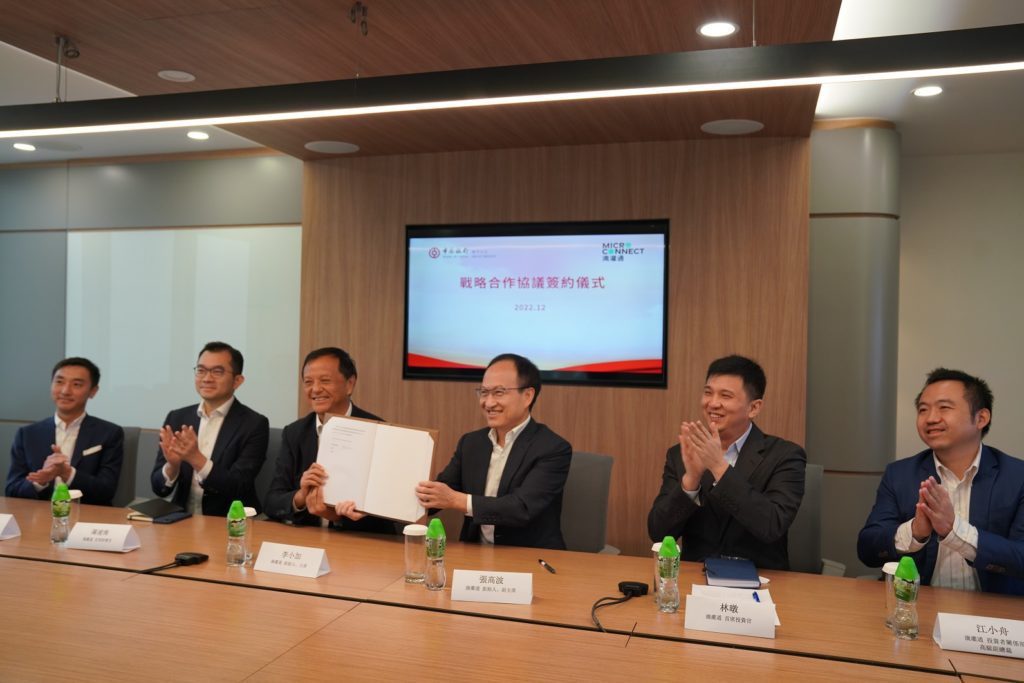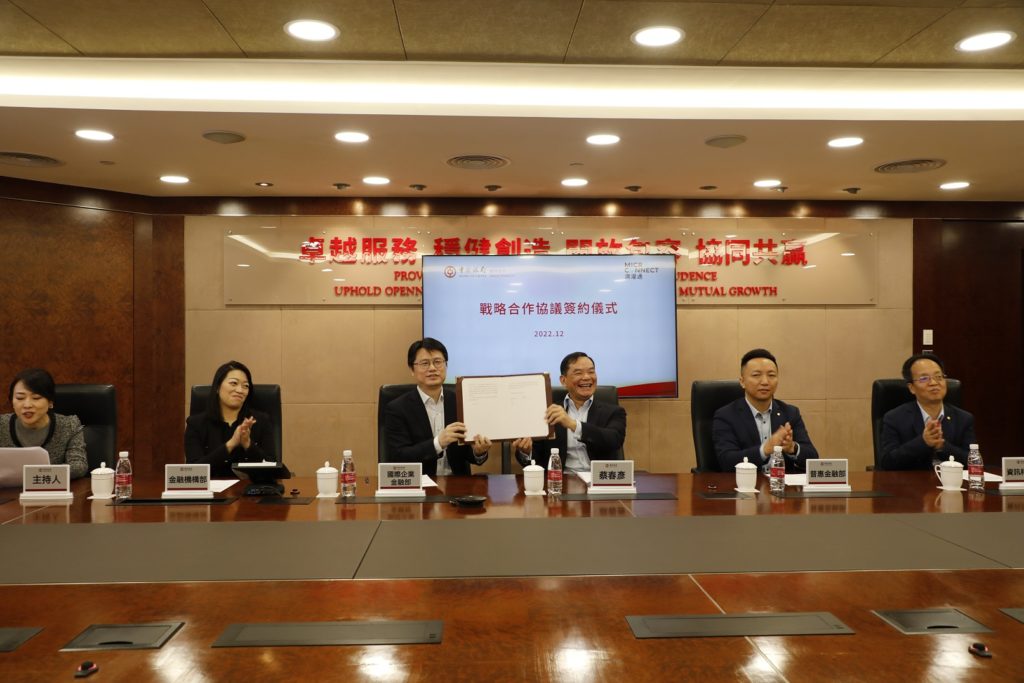 Micro Connect is a new financial market platform connecting global capital with China's micro and small businesses. The company has created Daily Revenue Contracts (DRCs) as a new asset class for direct and diversified exposure to the daily, transparent cash flows from millions of stores in China's vibrant consumer economy, while making capital more accessible and affordable to business owners. Investment returns are collected securely via Automated Repayment Mechanisms, a network of digital infrastructure Micro Connect operates in partnerships with brands / franchises, financial institutions, and SaaS companies nationwide. With a fund platform, structured product solutions, and an exchange platform in the planning, Micro Connect offers efficiency and liquidity in small business investing for global professional investors and offers a new alternative to impact investing.
For more information, please visit www.microconnect.com and follow our journey on LinkedIn: Micro Connect, and WeChat: Micro Connect.
About Bank of China Macau Branch
Since its establishment more than 70 years ago, with the support of all walks of life, Bank of China Macau has adhered to the mission of "integrating the world and benefiting the society", and has become a full-featured mainstream bank in Macau. The chairman bank of the Association of Banks, the interbank Hong Kong dollar/dollar bill clearing bank, and the RMB clearing bank have important responsibilities. The major businesses such as deposits, loans, and profits account for about 40% of the market share, and the market ranking has long maintained the first place. In recent years, BOC Macau has been more active in expanding investment banking business, structured financing business, and comprehensive cross-border financial services, providing customers with more international professional services to meet customers' diversified financial needs. On November 21, 2022, Bank of China (Macau) opened to the outside world. Bank of China forms a new pattern of "branch + subsidiary" dual-license operation in Macau, and jointly provides high-quality financial services to the Macau society and customers. In the future, Bank of China will continue to uphold the "customer-centric concept" to extend the globalization and comprehensive service advantages of Bank of China Group to Macau, and further promote the development of the modern financial industry in Macau SAR.