Here is a Buddhist temple with over 1400 years of history. Built during the Sui Dynasty and known as the Wenshu Temple, it is the most popular place of worship in Chengdu. But it is also as quiet as it can be, as the saying goes, "hiding in plain sight".
Adjacent to this antiquated temple lies the Nicesoe Hotel, which has been refurbished from an old hotel by the Meiyo Hotel Group. Here, the rich blend of history and modernity, raw data and attentive service, come together amidst the lively ambiance of the old streets. All of this is thanks to the dedication of Miss Moon, the hotel manager, Xiao Yan, the receptionist, and Le Yang, the founder of Meiyo.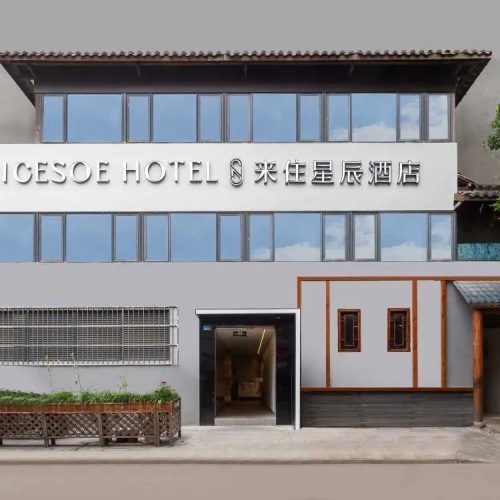 Originally from Chengdu, Moon became manager of the hotel mainly because it was close to her home. Having worked in the hotel industry for a long time, Moon started at the front desk and worked her way up to her current position. She eventually settled here.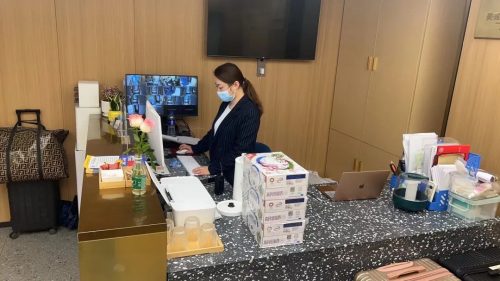 For Moon, the hotel is like a warm, extended family. Here, Moon has learned the value of giving, whether it's serving and helping guests or helping her neighbors in the community. Gradually, she has changed from an introvert to a communicator. As a manager, Moon is now taking on more responsibilities such as pricing, hotel, cleanliness, staff appearance and service attitude. Although she is busy most of the time, Moon finds joy in her work.
Once, a guest was in a very bad mood when she checked in. Moon took the initiative to friend her on WeChat and recommended various delicious foods and fun attractions to lift her spirits. By the time the guest checked out, her mood had visibly improved. She bought small gifts for the hotel staff and even wrote a long and glowing review. This touched and warmed Moon's heart and gave her a sense of accomplishment. Moon said she loved this industry and hoped to continue her long-term development in it.   
Xiao Yan is not originally from Chengdu, but she fell in love with the city's slower pace and vibrant atmosphere. During her lunch break, she can stroll the streets and sit down at her favourite little eatery for a casual meal.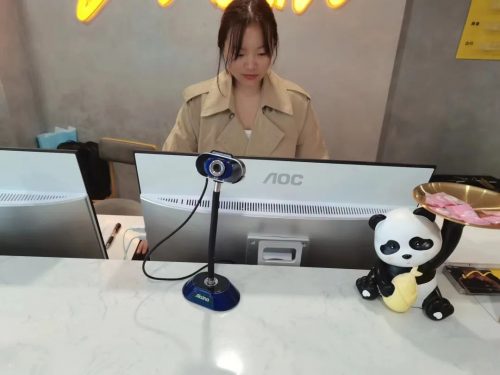 There was a time when a mother and daughter stayed at the hotel for several days, and every time they went out, they would greet Xiao Yan and share their experiences when they returned. They even showed concern for Xiao Yan's well-being, asking if she had eaten. This made her feel at home in the hotel and gave her a sense of validation and recognition.
As someone with more than two decades of experience in the hotel and Internet industry, Le Yang, one of Meiyo's founders, believes that hotels provide a comfortable way of life for people who are away from home.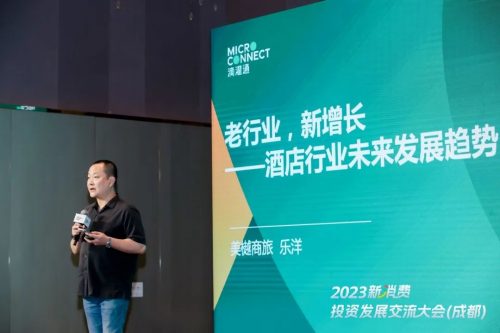 "Perhaps all guests want is something simple – after a long day of travelling, they just want a comfortable bath and a good night's sleep, to live like a local in this city," he said.
Le wants to create a hotel that embraces simplicity and sincerity in its design, adds value through its services and provides a warm, comfortable, and convenient experience.
Once, while inspecting a hotel, he pretended to be a guest and asked a receptionist for directions. Seeing that he was going the wrong way, the receptionist rushed out to point him in the right direction. It's very gratifying for him to see little things like this happening every day. 
Currently, Meiyo has completed dozens of projects to convert old hotels, many of which are located near popular sites such as the Liberation Monument in Chongqing and Wenshu Temple in Temple.
On the streets outside the hotel next to Wenshu Temple, guests can sample authentic Chengdu snacks, dine at famous local Sichuan restaurants, buy boxes of imperial peach cakes, enjoy Sichuan opera performances, or have their ears cleaned at Kuanzhai Alley. The hotel has created small maps of these local delicacies and attractions to guide guests on a "city walk" in Chengdu.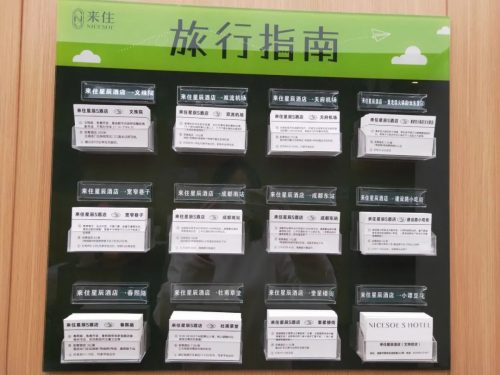 A redevelopment project also brings together the relationship between hotels and the surrounding community. During the refurbishment, the hotel received complaints about noise and dust from a well-known roast duck restaurant nearby. After the revitalization of the previously run-down hotel, hotel staff began recommending the roast duck restaurant to guests and helped to boost business for other shops in the nearby commercial area, bringing the whole street to life. Local residents often chat with the hotel staff and even recommend the hotel to their friends when they visit Chengdu.
Today, every hotel is comparable to a child, reflecting Le Yang's and the staff's passion, dedication, and affection, each with its distinct qualities. In the future, Meiyo intends to develop a chain of hotels inspired by Marvel IP, composing hotel narratives with innovation and cordiality.

Micro Connect, growing with micro and small businesses
The small and micro economies and their stores are fundamental to our economy. Behind these enterprises are entrepreneurs who work hard to create wealth and change their destiny. They are essential in prospering the economy, stabilizing employment, and facilitating people's lives.
Micro Connect - connecting global capital to Chinese small and micro enterprises, empowering labor entrepreneurs, and helping them flourish.