Dr. Zhu Yuan, who previously worked in a public hospital's hemodialysis department for over a decade, joined a dialysis clinic under Yunxing Healthcare in 2021. At the clinic, he not only serves as the patients' doctor but also their travel companion, finding joy in providing dedicated care.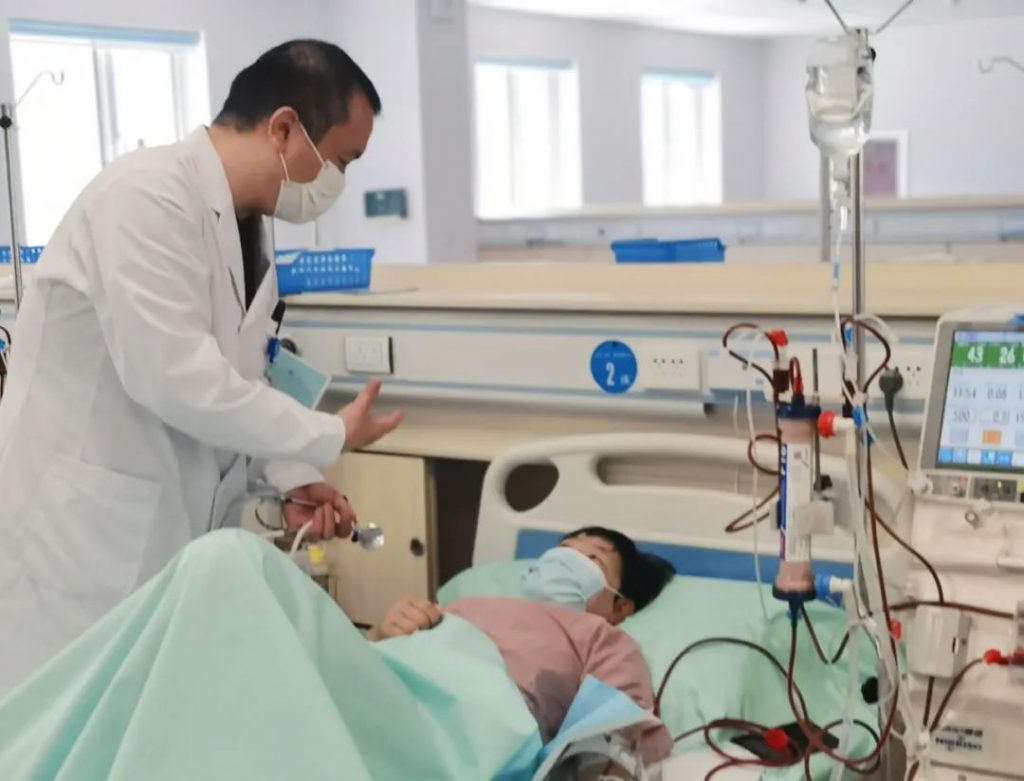 Located in Tianjin's Dongli District, the clinic spans 1,000 square meters and has more than 20 dialysis machines and 13 medical staff members, treating more than 60 patients per week, which nears its capacity. Hemodialysis, commonly known as "kidney washing," typically requires a patient to undergo dialysis three times a week, with each session lasting four hours and taking place every other day. Dialysis is usually a lifelong treatment unless the patient receives a kidney transplant.
As China's aging population increases, the number of kidney disease patients requiring dialysis has risen steadily. By the end of 2022, the number of dialysis patients in China had exceeded one million, a 3.5-fold increase over the past decade. Public hospitals' dialysis units cannot meet this demand, but the establishment of private dialysis clinics covered by basic medical insurance enables more patients to receive high-quality treatment.
Dr. Zhu works six days a week, seeing approximately 30 patients each day. He customizes individual dialysis plans, monitors symptoms, prescribes medication for minor ailments, evaluates the session's effectiveness, and allows them to leave if everything is fine. Besides, he also takes initiatives to organize quarterly field trips for patients to have a breath of fresh air.
"Dialysis patients are somewhat disconnected from society. Due to the long-term need for dialysis, most people are unable to work normally. And it's not easy for them to travel," Zhu said. "Therefore, we want to provide an opportunity for our patients to leave their homes and experience nature. At the same time, we have medical staff there to ensure their safety, so they can enjoy themselves with peace of mind."
During a recent trip, more than forty patients and their families visited a suburban farm for fruit and vegetable picking, followed by a group meal. The overwhelming response from patients showed their enthusiasm, and the medical staff accompanied them throughout the entire trip, well-prepared with emergency supplies.
Similar "dialysis tourism" is not limited to day trips in the vicinity. Yang Xueyan, a nurse at Yunxing Shuangqi Hemodialysis Center in Nanjing, 900 kilometers away from where Zhu worked, not only participated in mountain climbing and fishing with her patients several times but also joined them in an inter-provincial trip to the southwestern Yunnan Province to see the Stone Forest.
One patient who participated in the weeklong "Stone Forest trip" later wrote, "The day before departure, I was quite excited because I had not traveled for many years. Before getting sick, I would go out 2-3 times a year with my family, but that hasn't happened since I became sick… This trip to the Stone Forest was truly amazing. The weather was great. We sang folk songs in the car and danced happily with the elderly in Stone Forest Square. It was so enjoyable."
Yang, who had worked in a public hospital's emergency department and operating room for over four years, emphasized the difference in the doctor-patient relationship at Yunxing. Here, She maintains regular communication with patients, provides dietary and lifestyle guidance, and helps them overcome psychological challenges associated with dialysis. "It's more like being with friends," Yang said.
To some degree, traveling with dialysis patients fosters communication and strengthens bonds between patients, doctors, and nurses. Qian Li, co-founder of Yunxing Healthcare, highlighted the rare occurrence of dialysis patients attending a nurse's wedding, demonstrating the close relationship they share at Yunxing.
For many dialysis patients, traveling to another city for treatment is often unimaginable due to limited acceptance by medical institutions. However, Yunxing's chain clinics, located in many first-tier and second-tier touristy cities, facilitate this process. Patients can make appointments through Yunxing's interal system, ensuring seamless transmission of their electronic medical records to the destination dialysis center. This allows them to undergo dialysis while enjoying sightseeing or visiting family in another city.
As inter-provincial travel becomes a reality, cross-border travel now seems within reach. Yunxing is set to open its first overseas clinic in Singapore soon.
"With 'dialysis tourism', our patients will be able to achieve their dreams of traveling throughout Asia and beyond. Additionally, local patients from other countries could also arrange trips to China for dialysis treatment," Qian said.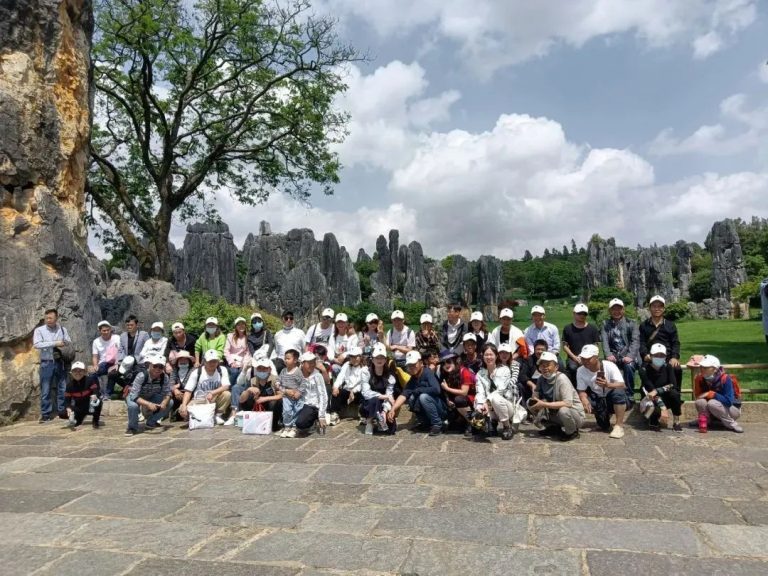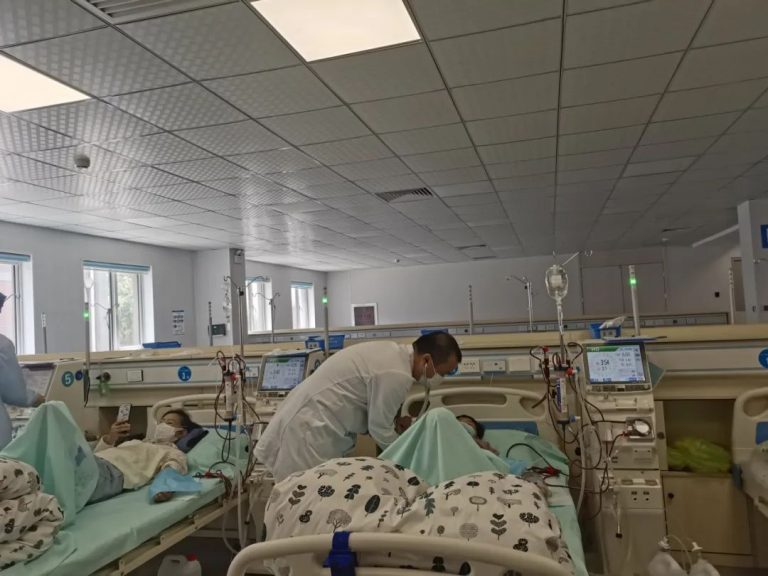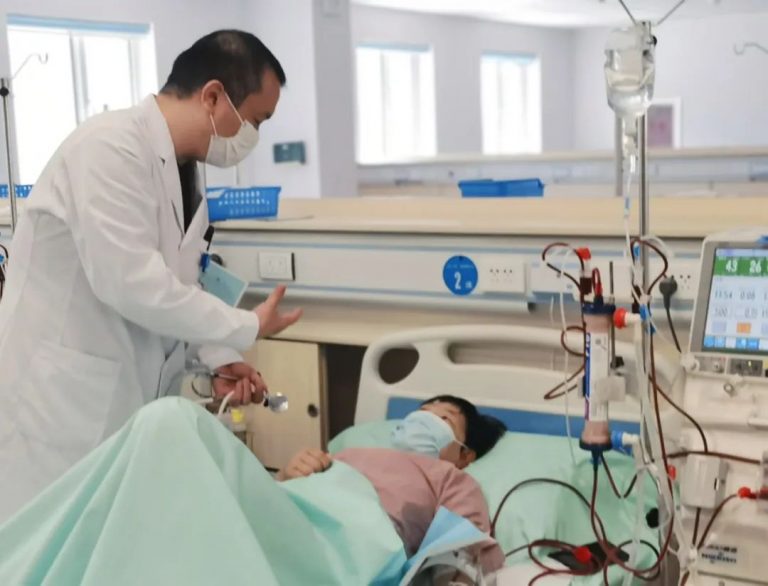 Micro Connect, growing with micro and small businesses
The small and micro economies and their stores are fundamental to our economy. Behind these enterprises are entrepreneurs who work hard to create wealth and change their destiny. They are essential in prospering the economy, stabilizing employment, and facilitating people's lives.
Micro Connect - connecting global capital to Chinese small and micro enterprises, empowering labor entrepreneurs, and helping them flourish.